WE BUY ALL TYPES OF SCRAP METALS
HIGHEST PRICES PAID
As we move into the future scrap metal is one of the largest commodities in the world. Selling your junk car today ensures a greener future for tomorrow.  Our scrap metal processing and junk yard facilities are fully licensed and follow all state and federal regulations.
We understand that every customer holds a different value to their junk car, that's why our Junk Car Specialists are able to give you the best cash for cars offer possible. Unfortunately Global warming is no longer viewed as a theory by scientists and has sadly become a fact. The change needed must be in your actions today in order to ensure a bright (not too hot) tomorrow.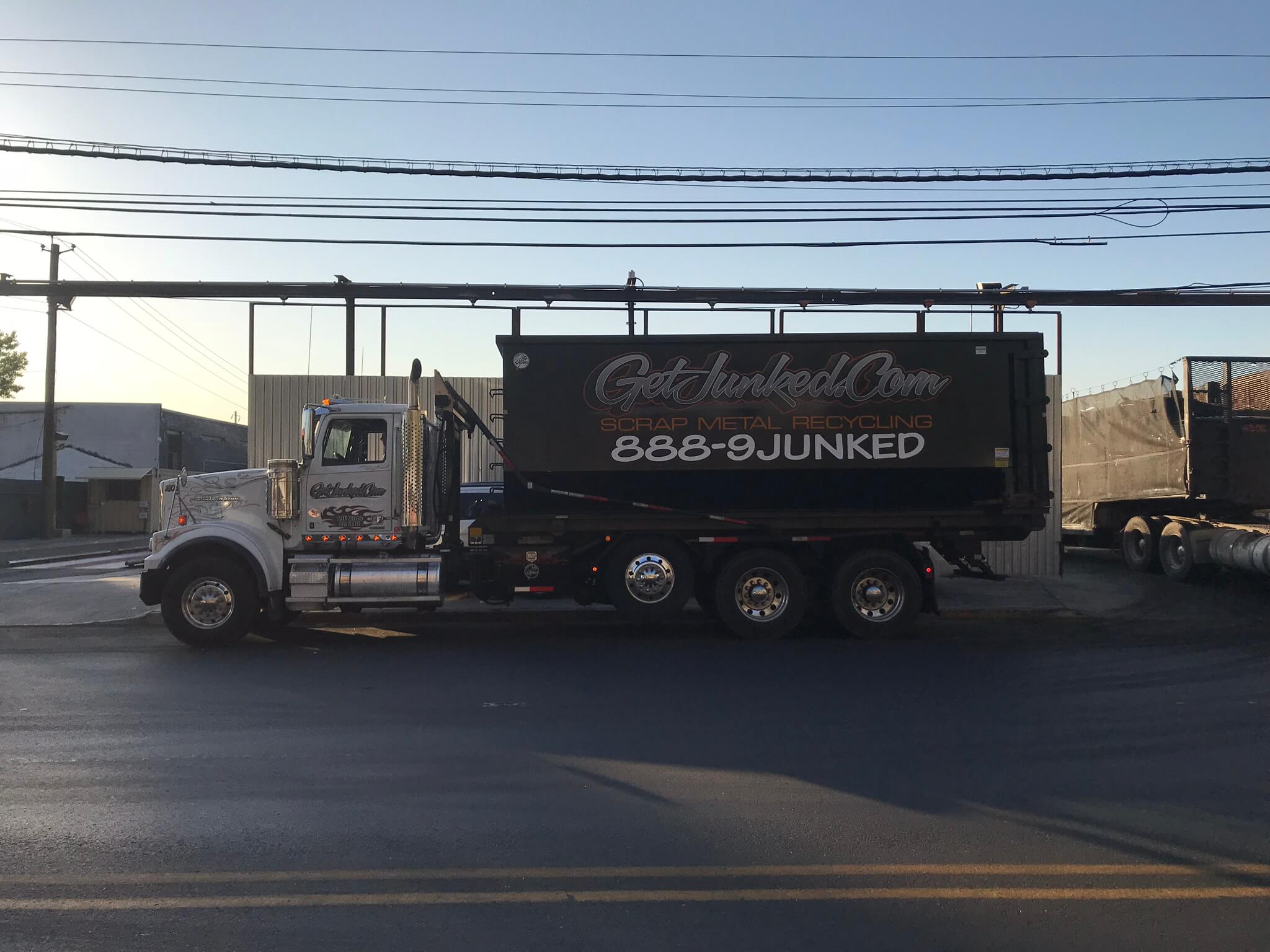 10-40 YARD CONTAINER SERVICES AVAILABLE
SCRAP METAL RECYCLING FACTS:
Recycling aluminum saves 95% of the energy needed to produce new aluminum from raw materials. Energy saved from recycling one ton of aluminum is equal to the amount of electricity the average home uses over 10 years.
Americans throw out enough iron and steel to supply all the nation's automakers on a continuous basis.
Every year enough junk cars and junk trucks are recycled to produce about 13 million new automobiles each year. The steel found in just six recycled cars would be enough to build a new house using steel framing.
The steel industry's annual scrap metal recycling saves the equivalent energy to electrically power about 18 million households for a year. Every time a ton of steel is recycled, 2500 pounds of iron ore, 1000 pounds of coal and 40 pounds of limestone is preserved.
Because scrap metal are not renewable resources, meaning the supply of metals will eventually run out, recycling helps provide for their sustainable use.