Junk Car New York
GetJunked.Com offers junk car removal and cash for cars services throughout the New York City Metro Area. Whether you have a junk car that is no longer running or have no use for your old used car, give us a call and we will offer you the most cash for cars. With over 55 years experience in the Junk yard and Junk Car industry GetJunked.Com offers the best solution to get rid of your used car, used truck, or scrap metal. We have three Scrap Metal Processing Facilities conveniently located in Newark, NJ Brooklyn, NY and Bronx, NY close to all major roadways in New York City.
Getting cash for junk cars has never been easier and our professional staff is here to help you throughout the entire process. From the moment you contact us to the moment your junk car is picked up you have the assurance to know you are dealing with the same company. Give us a call today at 888-958-6533 or fill out our Cash for cars quote form and one of our Junk Car Specialist will be glad to assist you.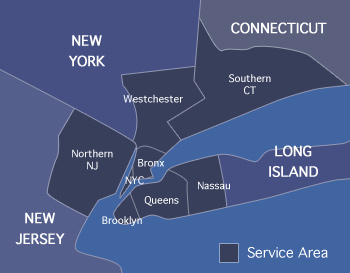 GetJunked.Com specializes in offering cash for cars.  We have over 55 years experience in the automotive business including auto salvage, as well as used auto parts sales.  We have 5 convenient locations within proximity of the New York City area, each with their own trucks to accommodate removal of your car at your convenience.  Get the most cash for cars out there today!
When you want to sell your car, it would make the most sense to want to receive top dollar for your vehicle. You will get the most value for your car by going to a company that specializes in buying cars for cash.  Here at GetJunked.Com we offer cash for cars in all types of conditions and do the volume to offer you the highest cash payout possible.
It is unnecessary to deal with third parties that broker the sale of your car to us.  We have an office of fully capable junk car removal specialists here waiting for your phone call or online quote itching to offer the most cash for your junk car possible.  Here at GetJunked.Com we buy cars for fun.
Regardless of the condition your vehicle is in, or whether you are interested in just how much cash you can get for that car today, give us a call and we can accommodate a quote free of charge.